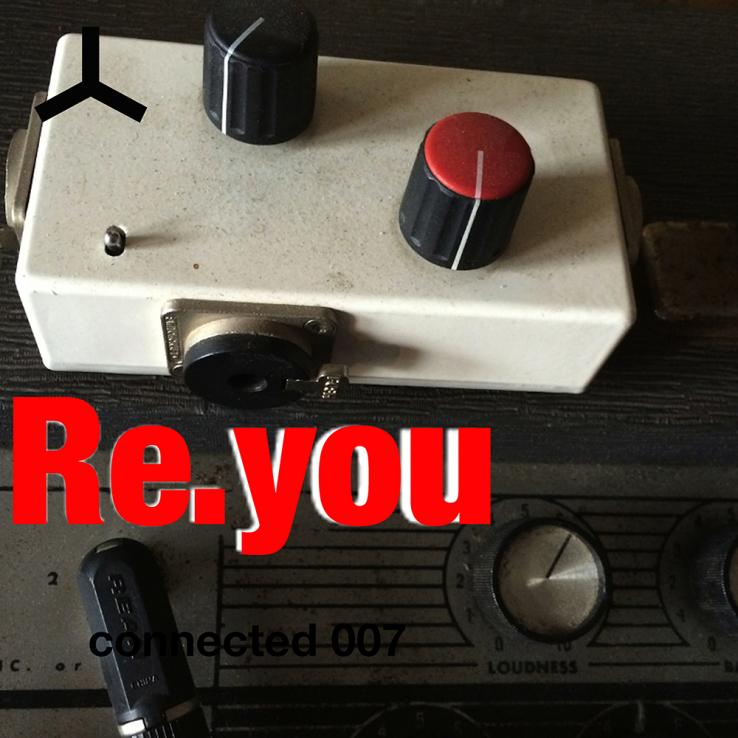 The 2nd release for Re.You on connected – The Brixton / Berlin based label – distributed by Kompakt Records and run by Terranova and Stereo Mc's.
1. 'They Vibed' Featuring Lazarusman. The Master of Tech House electronic soul grooves Re.You teams up with Lazarusman South African Slam Poet and vibemaster. A machine-like groove with driving pistons and staggering drum stabs rises with the introduction of shakers and bass synth pulse and prophet like counter strokes on Re.You's musical canvas. Lazarusman strolls through this mechanical environment scattering his train of thought from "the beatbox of my mind" , this really does "groove and vibe" .....easy riding and freeform.
2. 'Try To Sleep' . Classic Re.You- An energetic , springy groove that feels like an early summer day with hypnotic , spiral movements in synthesis and female cinematic whispers and shimmering hi-hats and a very 808'esque feel to the groove. Atmospheric Hypnotic and vibrant. Future music.
3. 'They Vibed' Featuring Lazarusman. (Vinyl Version) Excellent vinyl only version stripping back to the original and providing minimal/drone landscape and enhancing the Lazarusman poetry to full effect.
They Vibed - (connected 007)